silicone applications
common uses for silicone products
If you need a rubber product that can hold up in tough working conditions, silicone rubber is an ideal option. It is rapidly becoming the material of choice for end users wanting a high quality rubber that comes with a long service life. From sealing and insulating to vibration damping and gasketing, the resilience and flexibility of silicone lends itself well to both interior or exterior uses.
It is an excellent choice for applications where extreme temperature fluctuations occur or where environmental factors such as exposure to UV, ozone and general weathering exist. Below is a brief outline of some common applications for silicone products:
Gaskets:
Used to prevent leakage into (or from) the joined objects while under compression.
Noise Reduction:
Used for acoustic dampening and to reduce high volume sound.
Vibration Dampening:
Used to reduce the amount of energy that's produced by a given product.
Sealing:
Due to the rubber's flexible nature silicone can be used for precise sealing needs.
Insulation:
Silicone rubber is designed to stop the process of heat and electricity from spreading.
Thermal Insulation:
Stops unwanted heat from entering through to the other side of an application.
Thermal Shielding:
Can act as a shield by absorbing excessive heat.
Lighting:
Protects light enclosures from a range of elements (water, dust and moisture, high temperatures).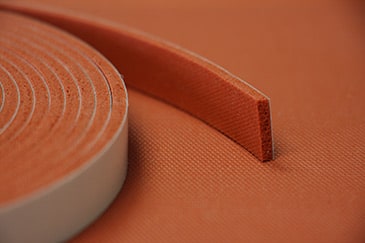 quick links