Rail
Silicone Solutions for the rail and mass transit industry
The proven flexibility, durability, and long-term reliability of National Silicone's silicone products make them ideally suited for use in both interior and exterior applications within the rail industry.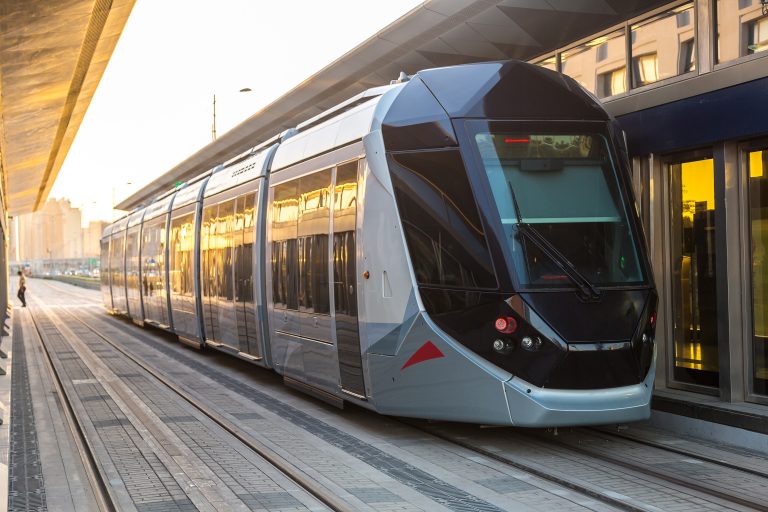 With the kind of punishing schedules and harsh conditions all rail and transit systems endure, the component parts, such as silicone rubber gaskets, seals, enclosures, and anti-vibration pads, must perform at the highest level over the long term. As well, our silicone products can meet the applicable industry standards for safety and performance.
Rail Applications
Electrical Panel & Enclosure Gaskets
HVAC Seals & Gaskets
Interior & Exterior LED Lighting Systems
Interior Door Seals
Passenger Compartment Noise Dampening
Passenger Compartment Thermal Insulation
Vibration Dampening Floor Pads
Silicone Performance Properties Critical to the Rail Industry
Resistant to Temperature Extremes – maintains integrity and flexibility between temperatures as high as 230℃/446℉ and as low as -100℃/-148℉.
Exceptional Long-Term Sealing Performance – Excellent compression set characteristics and resistance to stress relaxation combine to create a tight long-term seal against wind, rain, moisture, dust, and environmental contaminants.
Resistant to Environmental Degradation – able to withstand the effects of UV light, Ozone, Oxidation, Radiation, Corona Discharge, and general weathering.
Vibration Isolation and Noise Dampening – creates an effective and durable barrier against the transfer of vibration and sound to the passenger compartment to enhance passenger comfort and safety. 
Water Resistant – will not absorb water or transfer moisture to protect electrical components and protect against corrosion.
Flame Resistance Protection – meets UL 94 V0 flame spread resistance standard in keeping with key passenger safety requirements.
Chemical Resistance – will not break down or be contaminated when exposed to a variety of common chemicals, acids, and oils.
Need a Customized Solution?
National Silicone has the experience, technical expertise and strong relationships around the global to design, develop, manufacture, and deliver any silicone products you may be interested in. For more information, contact us and we'll be happy to work with you to find a solution. Please use the form at the bottom of the page or head to our contact page to submit your request.
Focused on Partnerships
We support our customers, and prospects throughout the purchase journey. Our team is made up of experienced professionals and highly trained engineers who will help with material selection, sampling, testing, and any application support you might need to accomplish your goals.
Speak with a product specialist about your needs