AMS3196 Silicone Sponge
Closed Cell Silicone Sponge
This firm silicone sponge is ideal for demanding sealing and gasket applications.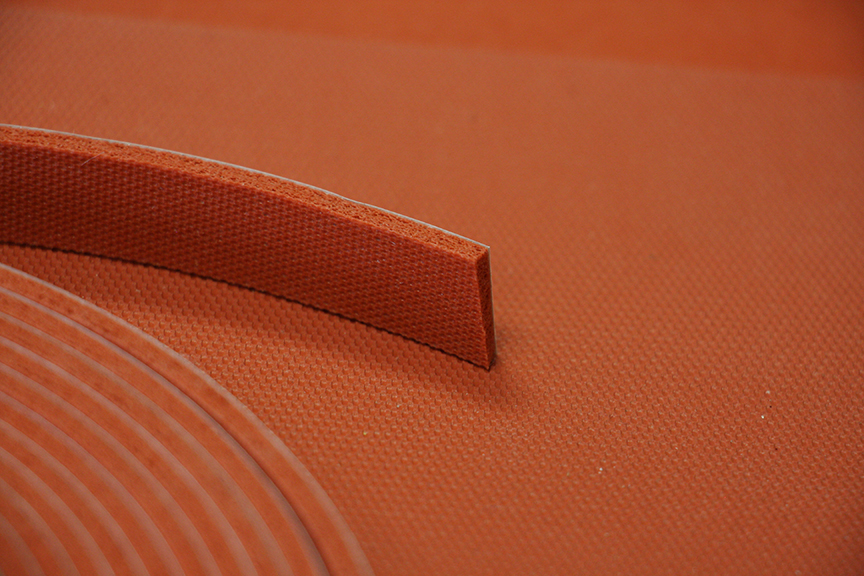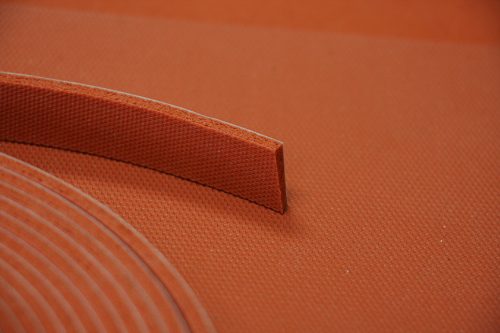 It is produced with a fabric finish on both sides, is flexible and can handle extreme temperature environments. It also offers excellent compression set resistance and can maintain its resiliency under extended compression.
KEY FEATURES
Excellent for seals and gaskets
High compressibility
Low compression set
UV/Ozone resistant
STANDARDS
MATERIAL AVAILABILITY
Available in – Continuous rolls or cut sheets
Thickness available (in) – 0.0625 to 0.500
Typical roll lengths (ft) – 25 to 100
Typical roll widths (in) – 36
Surface finishing – Fabric impression finish, both sides
Cell structure – Closed cell
Color – Red/orange, grey, black, white, *color matching available
*Subject to MOQ
TEMPERATURE RANGE
-103°F to +450°F  (-75°C to 232°C)
PHYSICAL PROPERTIES
Properties
Compression deflection (25%)
psi (kPa)
12-20 (83-138)
ASTM D1056
Density < 0.25" thick
pcf (kg/m3)
52 (830) max.
ASTM D1056
Density ≥ 0.25" thick
pcf (kg/m3)
43 (692) max.
ASTM D1056
Compression set (22h, 100°C)
%
60 max.
ASTM D1056
Tensile strength
psi (kPa)
100 (689) typical.
ASTM D412
Request A Quote
SILICONE SPONGE SHEETING GRADES
ACCREDITATION'S



More Information
AMS3196
AMS3196 is an aerospace material specification is from SAE International Group.
The specification covers silicone rubber sponge in the form of sheet, strip, extrusions, and molded shapes.
Our firm density silicone sponge sheet is in accordance with the physical property requirements of AMS3196 test standard.
This product has been used typically for general applications requiring closed-cell, firm sponge rubber that will be flexible from -75 to +205 °C (-103 to +401 °F), but usage is not limited to such applications. Compression set may be high at the higher temperature.
FAR 25.853
FAR 25.853 is a standard from the U.S. Code of Federal Regulations (CFR) used by the aerospace/aviation industry.
This material is compliant with the requirements of FAR 25.853.
The Horizontal Bunsen Burner test is used to determine the resistance of cabin and cargo compartment materials to a flame applied for 15-seconds.
It is most commonly used to show compliance with 14 CFR 25.853(a) or in our case 14 CFR 25.853(a) at Amdt. 25-116; Appendix F, Part I(a)(1)(iv) & (v).
Focused on Partnerships
We support our customers, and prospects throughout the purchase journey. Our team is made up of experienced professionals and highly trained engineers who will help with material selection, sampling, testing, and any application support you might need to accomplish your goals.
Speak with a product specialist about your needs